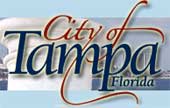 "On Behalf of the City of Tampa, Department of Sanitary Sewers, I am taking this opportunity to commend Miller Contracting, Inc. on the work performed on our Employee Facility Expansion. Thank you for a job well done. The facility was finished on-time and within budget. . .Your firm was responsive from the preconstruction conference to the warranty period. The result is a facility that our maintenance personnel will be proud of for years to come."
Project Manager
CITY OF TAMPA – DEPARTMENT OF SANITARY SEWERS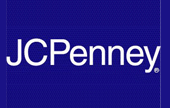 "They have always performed in a professional manner, completing our projects on a timely basis without disrupting our day to day operation. . . Their work has always been of high quality and consistent from one project to another. Much of the work has been interior, finished work, and this also has been of high quality, completed within bid cost."
JC Penny Company
District Operations Manager

"I would like to thank you, your employees and your sub-contractors for your performance in constructing the warehouse building and installing the machine foundations in our Tampa plant.
You did a quality job, in a safe manner, brought it in ahead of schedule at a competitive price. It doesn't get any better than that."
Project Manager
GAF Building Materials Corporation
Tampa, Florida

"On behalf of the various people at Tampa Bay Steel that you have worked with over the past 15 years I wanted to thank you again for work well done.
We can always depend on Miller Contracting getting our projects, large and small, done on time and at a fair price.
We have been pleased with the co-operation we've had from you and your company in working around our requirements to continue to do business while the construction was going on inside and outside of our facilities."
Mark Stewart
Vice President – Tampa Bay Steel Corporation

"I would like to thank you for the excellent job you did with the construction of my 6700-sq. ft. animal hospital. . . I have been told by other contractors that only $2000.00 worth of change orders on a $750,000.00 job is virtually unheard of. I was especially impressed with the fact that whenever a question of quality came up (i.e. the plans were not clear with respect to the material to be used) you always opted for the better material or fixture at no additional charge."
Dr. Ken Jukoff
Connechusett Animal Hospital

"Our board of trustees is very pleased with the quality as well as the savings over the cost of a traditional building. I was especially grateful that you were able to finish the project in such a timely fashion, despite the changes in planning which we thrust upon you at times.
I would also like to compliment your employees and sub-contractors. Since we were holding services and classes on the property while you were building, the politeness and cleanliness was important to us. I have been on many job sites and yours was exceptionally clean and orderly.
Last but not least, as minister, integrity is very important to me. Dealing with you was a delight. You are very honest and kept the lines of communication open. I also appreciated your understanding and co-operation while working with us. You went above and beyond my expectations and I recommend Miller Contracting to anyone."
Dr. Ken Jukoff
Connechusett Animal Hospital

"After completion of our new corporate headquarters and the RSVP Plaza office complex we feel that it's time for a well-earned letter of recommendation . . .During the course of construction, Miller Contracting consistently exceeded our expectations by doing the "little things", un-asked and always on time and on budget. There were no hidden surprises and Miller Contracting stretched the limits of their creativity to build a corporate center that makes us proud. RSVP Plaza makes a huge impression on everyone who visits and we continue to receive compliments on the unique style of our offices".
Lawrence Golden
Co-Chief Executive Officer – RSVP PUBLICATIONS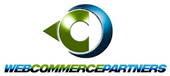 "It comes with pleasure to recommend Miller Contracting a professional design and build contractor. Miller Contracting proved to be proactive in anticipating and avoiding potential problems. Their expertise jumpstarted the project at inception and kept the project moving until completion. . . At each step in the design and build process, they provided multiple solutions keeping us involved in the process. . .The insight of Miller Contracting kept our building cost effective with budget and time line sensitivity never compromising quality of construction."
Mark Callison / Paul Puleo
Web Commerce Partners, Inc.

"Just a note of thanks for another fine job on the construction on our little 14,800 SF building in Sabal Park. . .I really appreciate the way we continue to work well together, now for over 20 years. Our projects have ranged from big warehouses to "hurry up" paint and carpet interior finishes. I know I can always depend on you to get the project done on time and at a fair price".
Jeffrey Bardin
Manager – OldTown Developers, LLC