All steel buildings have been traditionally used for industrial manufacturing and storage buildings; however they can also be used for offices, churches, automotive and retail projects. These steel buildings in Tampa offer quicker build times and significant savings over conventional construction methods, resulting in lower costs for our clients. The buildings are able to withstand the same weather conditions as conventional construction because structural steel framing is used to support a steel roof and wall panels.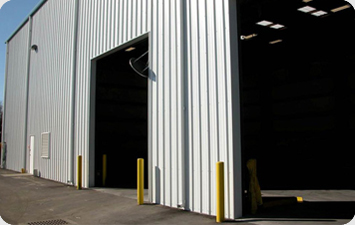 Fortune Plastics:
This building is an example of the versatility and practicality of all steel construction. The location features a single sloped roof system with a 30′ low side eave. The large service doors on grade with a dock high loading area did not require a sump pump system.
Gardner Warehouse:
When a fire destroyed the original Gardner Warehouse structure, Miller Contracting was able to expedite the construction of a new all steel building. The new 155′ building does not have columns and features clear span frames.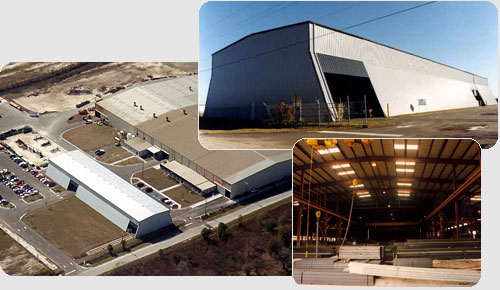 Tampa Steel Metals Outlet Office:
This striking all steel building represents the incorporation of Tampa Steel products into the design of the building, while maintaining an attractive interior.
Terrace Palms Community Church:
We used all steel construction to design and build this beautiful new place of worship within the congregation's budget.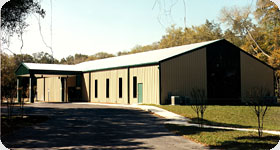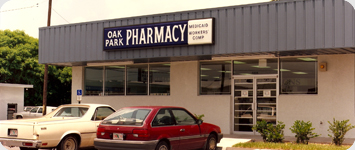 Oak Park Pharmacy:
This attractive retail center was constructed using a pre-engineered metal building that saved the client both time and money.
Ingersoll Tools:
This retail warehouse was built using all steel construction in order to meet budget constraints.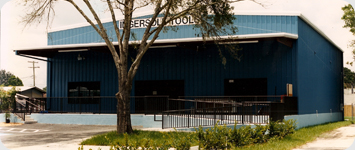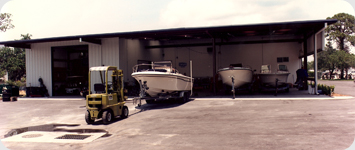 Jack's Interbay Marine:
This versatile metal building houses a part retail sales and part repair shop. All steel construction enabled Miller Contracting to meet all of the customer's requirements.