ITW MILITARY GSE:
This 22,800 square foot metal building addition to a manufacturing facility in Palmetto was fast tracked and completed in less than 4 months from contract. 19,800 square feet of the metal building addition was air-conditioned requiring R-30 roof and R-19 wall insulation that meets the new Florida Energy Conservation Codes. There was a 2000 amp 480 volt electrical service upgrade with a new transformer. This was done for the many machines used for fabrication.

VASQUEZ IRON WORKS:
A 3,500 square feet welding shop which was located in a Tampa area requiring architectural features softening the warehouse look. These requirements were met in a cost effective way by adding a stucco wainscot, windows and contrasting colored wall panels.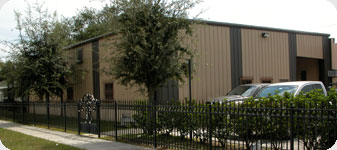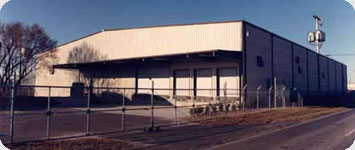 MANUFACTURING, DISTRIBUTION AND STORAGE FACILITY FOR GARDNER ASPHALT:
This 155 feet clear span building met the customer's requirement of no interior columns. Since this 40,000 square feet building replaced one that had been destroyed by fire the project was designed, permitted and built in 4 months.
OFFICES AND MANUFACTURING FOR WEB PARTNERS:
This 13,500 square feet office and warehouse also utilized on grade offices with a dock high warehouse. Building has masonry walls with a steel building roof. Because it shares a site with a similar building, its design was such that both buildings complement each other.